Neighbourhood policing took on a completely new meaning in Dewsbury when Howlands received a rather official visit from a group of Police Horses.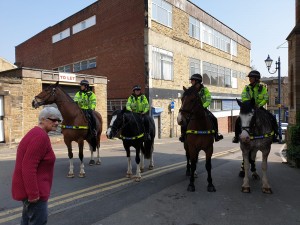 Pleasantly surprised by the unprompted visit from the patrolling mounted police officers, Howlands members, and volunteers were eager to learn more and be introduced to these very special horses.
Deborah Hall, manager of Howlands, said:  "The visit was totally unexpected and the members were really pleased to go out into the sunshine and spend some time admiring the horses."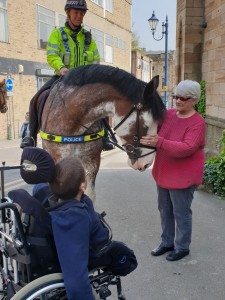 Pictured here are our members, Pam Long and Paul Radforth talking to the officers and of course saying hello to horses.
Thank you for the visit, it was vey much appreciated.