Events at HOWLANDS
Members of Howlands will be exhibiting their art and crafts.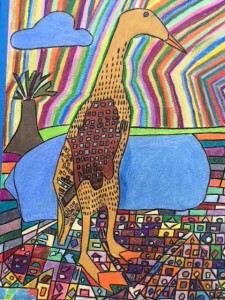 Open to the public the exhibition will open on Monday the 17th of September until 2.30 Friday, 21st September.
The exhibition will move to the Ground Floor of Dewsbury Town Hall on the 24th September where it can be viewed until 19th October.
11th August Salford Keys charity bungee jump in aid of Howlands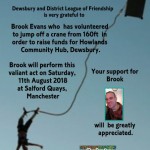 SPECIAL NOTICE:
Drop in and learn more about the services and facilities on offer.
Hold your event, conference or meeting at Howlands fully modernised suites
If you would like to help out at Howlands or join during 2017 please get in touch on 01924 463693.
Contact HOWLANDS
01924 463693 | howlandcentre@aol.co.uk