Howlands Member Tackles Sponsored Bike Ride. Kevin Walton has been a member for 33 years and has cerebral palsy.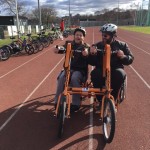 His condition has never stopped him from taking part in Howlands activities and showing he's made of true grit he's declared he will be raising money for Howlands by taking part in a sponsored bike ride later this year.
Showing sheer determination Kevin is already in training for the ride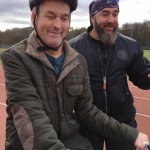 and is taking advantage of the facilities and bikes and at Street Bikes in Cleckheaton as well as working with personal trainer, Sam Cullingworth of the Muscle Pit Gym in Dewsbury.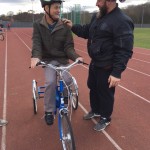 Sam is delighted to be working with Kevin and is setting up a programme to slowly develop Kevin's physical strength over the next few weeks. We'll keep you updated of progress.