We've seen a lot of Jubilee themed cakes and buns over the past couple of weeks, but none as stunning as these!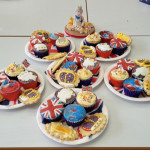 Taken from our week of Platinum Jubilee activities to mark 70 years of Her Majesty the Queen's Reign, we used our creativity to create a Jubilee theme, and don't they look good.
Led by our very dedicated volunteer Julie, all cakes and biscuits were hand decorated by Howlands members to mark the event.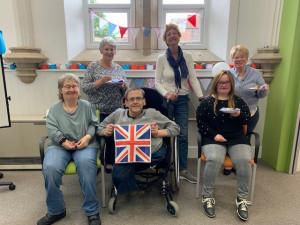 This lovely photograph perfectly illustrates members,  staff and volunteers looking forward to the Jubilee festivities, and one of the delicious cakes.