Once again, Howlands' Trustee and fundraiser, Dawn Field with the help of her husband, Michael, organised another successful event to raise funds for Howlands.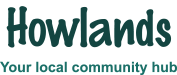 This was the Quiz Night held on the 22nd April 2016 at Shawcross Boys Club which proved to be a very popular venue, judging by the seventy quizzers, who attended the event.
Included in the entrance fee was entry into the Draw with its many attractive prizes, and a very tasty pie and peas supper.
The Quiz was won by a team from the Whitfield Centre who generously donated their prize money back to Howlands.
Many thanks to Gary the quizmaster, Cheryl who organised the supper, and Dawn and Michael for all their hard work which raised in excess of £400 for Howlands. We all look forward to the next Quiz Night which has been promised soon!