Fundraising for Howlands
Become a Co-op Member. Join Co-op for £1 and choose Howlands as the cause to support in your community.
You can now make double the impact in your community. When you shop with the Coop they are doubling what goes to local causes and community organisations so it's just that little bit easier to give a helping hand. Every 2p for every £1 spent will come back to Howlands
Match It fund.
We recently applied to One Community Foundations, Match It Fund. We were fortunate enough to be awarded match funding. That means that every £1 raised on line between November 1st 2020 – January 31st 2021 up to £3000 will be doubled. If we all get creative with our fundraising we could turn this into £6000!
You can donate on line at gofundme. We are listed as Dewsbury and Distict League of Friendship
Home Fundraising ideas
Why not arrange a time with a friend or relative for a phone coffee morning. The money that you would have spent on coffee and cake you could donate. Grab yourself a cuppa and have a natter.
Movie night in. What about dressing up a little and put on a good film and grabbing a snack. You could put the money to one side and help keep Howlands going.
You could always use your creativity to make something that you could ask for a donation in return for your handiwork.
We are hoping to get round to see you all in the next few weeks so if you would like to make a cash donation we will happily accept it.
Thank you for taking time to read this.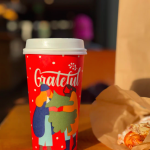 Our joint fundraising efforts will ensure that we can continue to provide the support we have been giving for nearly seventy years. It is really important that we make sure that we will get back together as soon as we can.